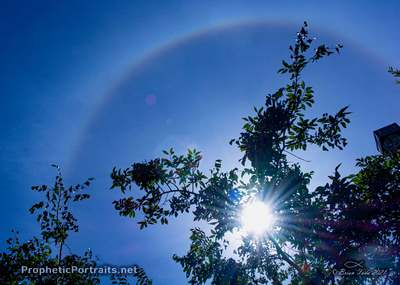 Although this is a photography blog, nonetheless I would like to share beneficial health tips from time to time in this forum.

Especially since we photographers can and do spend quite a bit of our time in the great outdoors.

And with summer approaching and warmer weather, it's a great reason to get outside.

After all, we here in America spend upwards of 90% of our time indoors, according to some estimates.

It behooves us to get more time outdoors. Especially since indoor air quality is often not the best. (I've sold air purifiers, so believe me, I've studied the facts, and research indicates indoor air pollution can be ~ and often is ~ much worse than outside.)

Therefore, we would do well to spend a bit more time away from our desks and TVs.

So I'd like to ask you this question, if I may:

Have you wondered what would give you an edge on decreasing your risk of cancer ~ and, at the same time, prolong your youthful looks?

It's in the skin ~ sun exposure to your skin, that is.

Though it is but one of several health factors potentially impacting your health and longevity, the method and duration you exposure your skin to that blazing orb in the sky can either be a blessing ~ or a curse.

A blessing in that if you can get the right amount of sun exposure on your skin in a safe manner, you could ~ theoretically ~ obtain almost all your body's Vitamin D needs. (However, with that very challenging to do, the good news is that Vitamin D is also available through the wise choice of nutritious, healthy foods and sensible supplementation from a reliable and proven nutrition company.)

But sun exposure can have its downsides, too.

Because if you get too much of it for too long a period of time, it can backfire and cause potentially serious challenges to your precious health.

An increased skin cancer risk, for starters.

So we want to opt for the good stuff, don't we.

Well, here are top five ways you can enjoy your time outdoors ~ and reduce some of the sun risk factors involved:

1.) Avoid direct exposure to sunlight between the hours of 10 a.m. and 4 p.m. This is when the sun's damaging UV rays are at their strongest. This includes sitting by a window indoors or in a car during this time. Seek out shade when possible during this part of the day. (Photography tip: Sunrise and sunset ~ when the sun's rays are at their lowest ~ are ideal times to take great photos, as the lighting angle generally shows things at their best.)

2.) Use a broad-spectrum sunscreen with at least SPF-30. Apply 15-30 minutes prior to going outside. Even water-resistant sunscreens need frequent application to offer effective protection. Apply before your outdoor activities, and then every two hours , especially after sweating, swimming or other exposure to moisture.

3.) Wear protective clothing when possible. This includes long-sleeves, long pants, wide-brim hat, and sunglasses to protect the delicate skin tissue and eyes.

4.) Know your skin. Be attentive to your skin's response to sun exposure, and take appropriate safety precautions before, during and after outdoor activities. At least once monthly, do an all-over check of your skin. If you notice any abnormal colorations and/or growths, consult with your primary healthcare professional such as your physician.

5.) Be aware of the reflective properties of water, snow and sand, which can direct the sun's radiation to your face and body. It's best to avoid areas where these occur and move to a protected spot when possible.

To summarize ~ THINK: Slip, Slop, Slap, Seek, Slide:

* Slip on a shirt with long sleeves.
* Slop on SPF 30 sunscreen. Reapply every two hours, sooner after swimming or sweating.
* Slap on a wide-brim hat.
* Seek shade, away from reflective surfaces (e.g., sand, water, snow).
* Slide on sunglasses.

And here's a Bonus Tip:

Don't use indoor tanning methods.

Ever.

This includes tanning beds, tanning lamps and the like.

According to the Skin Cancer Foundation, the risk of developing life-threatening melanoma from just one indoor tanning session before age 35 increases by a whopping 75%.

I'll repeat that, because it is so astounding.

If you are younger than 35, your risk for developing melanoma ~ the deadliest form of skin cancer ~ increases by 75% after only one visit to the indoor tanning salon.

It is just. Not. Worth. The risk. To your precious health and longevity.

After all, superficial beauty is only skin deep.

But real ~ genuine ~ beauty comes from within.

The beautiful way God made you. Naturally.

So with that said, go forth and enjoy your outdoor activities this summer.

And all-year round.

If you follow wise and proven guidelines, they will pay you handsome dividends with a healthier life and longevity.

Things that money cannot buy.

For a fun and informative sun safety quiz, check out:
https://www.cancer.org/healthy/be-safe-in-sun/sun-safety.html

Here's to your precious health!

Until next time ~ have a blessed day and know God loves you.

Your fellow photographer sojourner,

Brian Tada
https://PropheticPortraits.net

P.S.: If you'd like more information about a reliable sunscreen I've used for years with wonderful results, please visit my wellness website,
https://pws.shaklee.com/tada
Click on "shop" then type "SPF" (without the quote marks) in the search bar.
Please let me know if you have questions.

Sources used in this blog article:
American Society of Clinical Oncology (ASCO)
Skin Cancer Foundation
Web MD
OASH ~ Office of Women's Health, U.S. Department of Health and Human Services
Harvard Medical School

Note: Mention of these organizations does not imply their endorsement.

Disclaimer: The preceding information is simply a collection of suggestions and are not intended to replace professional advice. Please consult with your physician or health care provider/clinician for advice. Thank you.

Photo: A rainbow halo forms around the sun in this capture in Vacaville, California, September 2015.
Photograph copyright © 2015, 2021 Brian Tada. All rights reserved. To the glory of God.

If you are looking for artwork for your home, as gifts or to celebrate a milestone event or special someone in your life, head on over to PropheticPortraits.net where you will find nearly 300 fine art images in nearly 30 categories. Suitable as wall prints (framed and unframed posters, too), greeting cards, reusable tote bags, notebooks to journal in, wall tapestries, puzzles and a whole lot more.
https://PropheticPortraits.net

This blog article was originally published on May 25th, 2021.