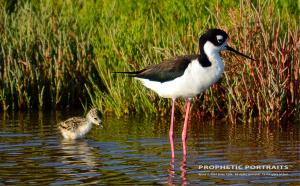 * FOR IMMEDIATE RELEASE *

February 1, 2015

Photographer Brian Tada has released a series of fine art photos depicting shore birds in Northern California in their natural habitat. These are available as prints and greeting cards at Fine Art America, the largest online art site in the world.

"As a photographer-artist, one of my passions is to share the majesty of the Creator through images of nature I capture through the camera lens," said Brian.

Ever since he received his first camera over 35 years ago, photography has been a hobby Brian has enjoyed over the years, having taken thousands of photographs during his travels, from his native San Francisco to the Pacific Northwest; Oklahoma; Virginia; Canada; and his most memorable trip, a pilgrimage to Jerusalem, Israel. "It was definitely a life-transforming experience for me, walking in the historic, literal footsteps of Jesus and seeing the empty tomb of my risen Lord and Savior," Brian says with...